Lot Detail:
Premium Inkjet Photo Paper with Glossy Finish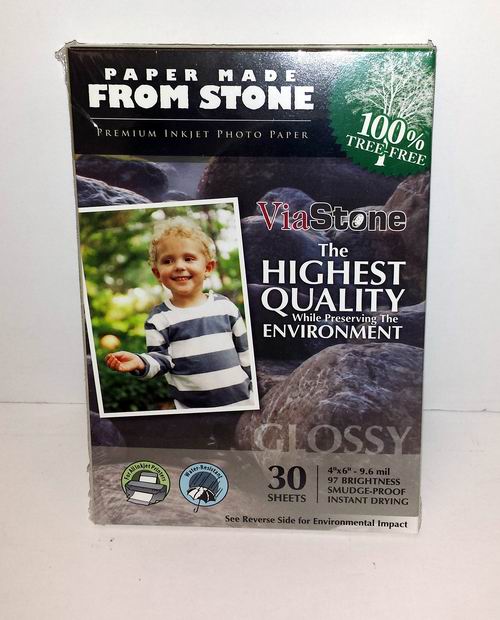 Category: Computer
Date Posted: 11/19/18
Price: $1.00 Each
Quality: New
FOB: Des Plaines, IL.
Shipping: Free Shipping
Terms: Credit Cards, Paypal

Details:
Minimum Order - 48 Pieces Only $1.00 Each This high-quality photo paper delivers professional quality prints that are perfect for creating custom photo albums, Christmas cards, brochures, and much more. The Glossy finish and heavy 9.6-mil thickness help to give your prints detailed lines, crisp colors, and a surface that feels just like it came from a photo lab. Smudge proof and instant drying, paper is environmentally friendly and TREE-FREE! 30 sheets of standard (4 inches by 6 inches) paper are provided.
Click here for PICTURE and info