Lot Detail:
Graduation thank you notes with envelopes pack of 12 #AF113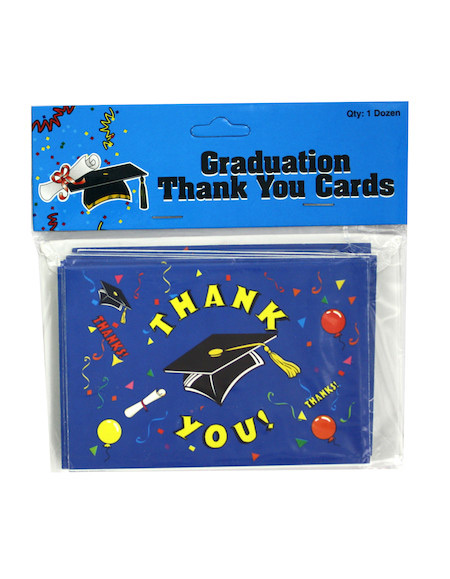 Category: Greeting Cards
Date Posted: 01/03/19
Price: $0.35
Quality: New
FOB:
Shipping: Buyer pays actual shipping cost to their location
Terms: Pay in advance with cash, check, credit card
Restrictions:
Details:
Some might think that handwritten thank you notes are a thing of the past, but most recipients love to get them. Grads can return to a more gracious time by sending these thank you notes to those who thought of them when they reached the big milestone of graduation. Includes 12 thank you notes and 12 envelopes. Each note measures 4 3/4 x 3 3/4.