Lot Detail:
Lawn and Garden Wholesale, Tools, Pallets, Returns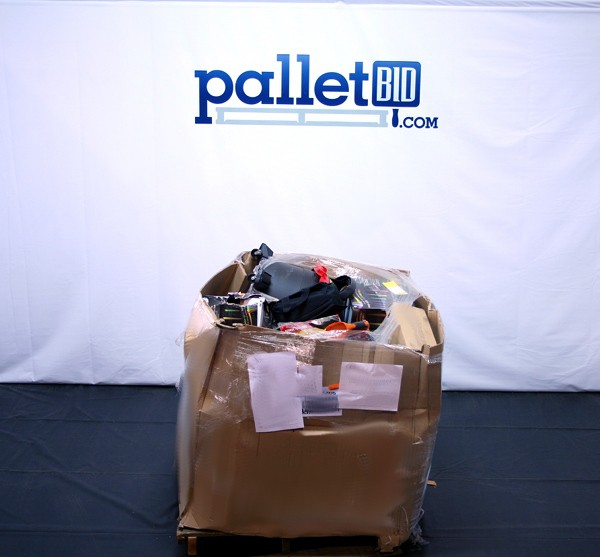 Category: Tools & Hardware
Date Posted: 01/06/19
Price: 276.00
Quality: Returns
FOB: Foley, Alabama
Shipping: LTL
Terms: Cash, Wire Transfer
Restrictions:
Details:
These pallets contains a mixture of Tools, Equipment, Lawn and Garden, Appliances, and more. It is predominately classified as Tools and Equipment. This pallets condition is classified as Customer Return/ Salvage merchandise. The average damage/repair ratio on this type of pallet is 15-25%. This merchandise is warehoused in a facility located in Foley, AL, and is available for pickup via Local Pickup, or Freight Shipping. This pallet is part of a larger load of tools and equipment and could contain items such as the following: Generators, Hand Tools, Lawn Equipment, Chain Saws, Painting Supplies & Equipment, Fans, Small Engines, Construction Supplies & Equipment, Air Tools, Air Compressors, Farm Supplies & Equipment, Electrical, Auto Repair, Tarps & Covers, Metal Fabrication, Jacks, Measuring Tools, Material Handling, Pressure Washers, Power Tools, Truck Boxes, Welding, Winches, Towing, Tractor Supplies & Equipment, Water Pumps, Parts Washers, Go-Kart Accessories, Gloves, Heaters & Stoves, Lighting, Logging, Sporting Goods, Snow & Ice Removal, Shop Supplies, Security Equipment, Racing Merchandise, Trailers & Trailer Parts, Meat Grinders, Gauges, Solar Panels, Sand Blasters, Casters, Auto SUV and Truck Accessories, and more! These pallets are priced way below their wholesale value. This type of pallet is one of the most popular with our consumers due to the high profitability and turnaround received. American Merchandise Liquidators, inc. has been in business for over 19 years. Their expertise and industry shaping know-how is a valuable resource for both consumers and business developers. Known for having a wide variety of DOTCOM, Overstock, Marked Out of Stock, Shelf Pulls, Customer Returns, and Salvage Merchandise in their inventory, AML,inc. is a market trusted source for off-price, distressed goods. They have a highly qualified sales staff who offer great customer service. This company generally deals with lots, pallets, and truckloads, as well as the occasional large single quantity item. To inquire further about this merchandise you can email info@palletbid.com, or call (888) 550-4950.