Lot Detail:
Spy+ Ski & Motor Bike Goggles - 25 Pc Lot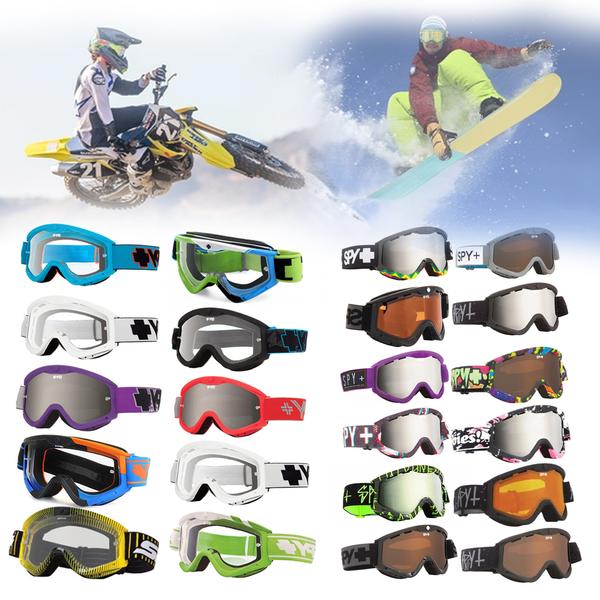 Category: Sporting Goods
Date Posted: 03/15/19
Price: $150.00
Quality: New
FOB: Miami
Shipping: Fedex
Terms: Credit/Paypal
Restrictions: none
Details:
Lot Size: 25 pcs
Goggles come with carrying pouch, tags, and unboxed.
May have slight scratches or blemishes from storage.
These goggles have all the basics, and some extras, at a price that basically makes it a steal. Isotron face foam with moisture-wicking Dri-Force fleece provides comfort and functionality, while Scoop vents increase airflow and prevent sweat and fog. A silicone-ribbed strap prevents the goggle from slipping, and flexible polyurethane provides durability for seasons of use.


Product Details:
14 snowboard goggles and 11 Motocross goggles
Custom built from flexible polyurethane for seasons of use
Features patented Scoop® ventilation system for increasing airflow and decreasing fog-causing sweat and moisture
Anti-fog dual-lens system with anti-scratch protection for added optical clarity and impact protection
Ergonomic Isotron? face foam with moisture-wicking Dri-Force? fleece that pulls fog-causing sweat away while providing all-day comfort
Silicone-ribbed strap prevents the goggle from slipping on your helmet or headwear
100% UV protection shield your eyes from powerful, harmful high-altitude sunlight
Compatible with the most popular helmets on the planet
Package Details:

Case QTY: 25
Unit Weight: 4.4 oz
Unit Dimensions: 2 x 3.5 x 6 in.