Lot Detail:
Assorted Star Wars Toddler Ankle Socks - Multiple Sizes - 11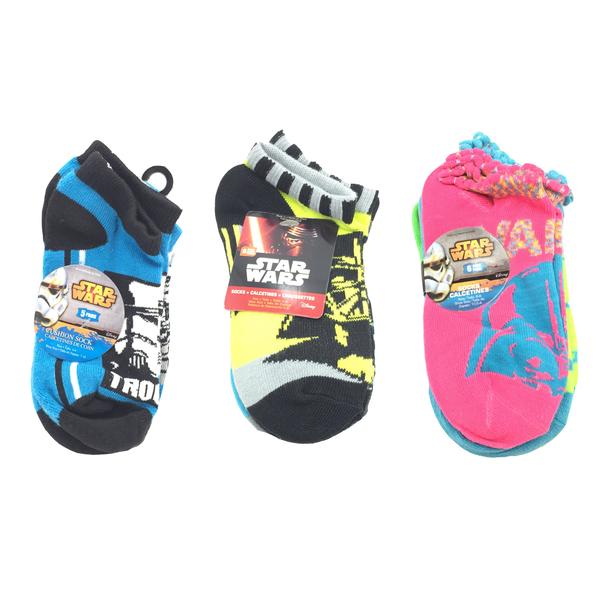 Category: Apparel
Date Posted: 03/31/19
Price: $285.00
Quality: New
FOB: Miami
Shipping: Fedex
Terms: Credit/Paypal
Restrictions: none
Details:
Lot Size: 114 packs

Stay stylish from head to toe with these high-fashion casual socks featuring your favorite characters for Star Wars.
Product Details:

To see how many pairs are in each pack see below.
Styles
Size
Pairs in pack
UPC
Qty
Blue Star Wars Ankle Length Socks 4-6 5 701570539760 30 pcs (striped trim) Star Wars Ankle Length Socks 4-6 6 701570679459 24 pcs (neon) Star Wars Ankle Length Socks 6-8 6 701570560375 60 pcs
Package Details:
Case Size: 21 x 17 x 13 in.
Case Weight: 28 lbs
Unit Size: 4 x 3 x 1 in.
Unit Weight: 0.44 lbs.