Lot Detail:
Beautiful Assorted Women Swimsuits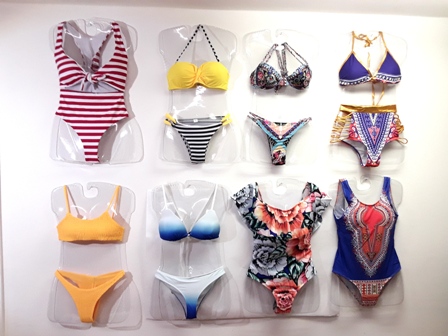 Category: Apparel
Date Posted: 05/05/19
Price: $2.75/pc, 800pc minimum order qty
Quality: New
FOB: San Gabriel, CA 91776
Shipping: Buyer pays actual shipping to their location
Terms: Pay in advance with cash, wire transfer,deposit.

Details:
Summer is coming. Beautiful swimsuits, assorted prints, assorted sizes, assorted styles (1pc suit, 2pc suit, mostly 2pc suit, little 3pc suit). The attached photo show only a small portion. We have many many more different prints and styles. Packing: each in a plastic bag. 80 pc/carton, assorted styles, prints and sizes.