Lot Detail:
Assorted Color Bow Hair Combs HC13977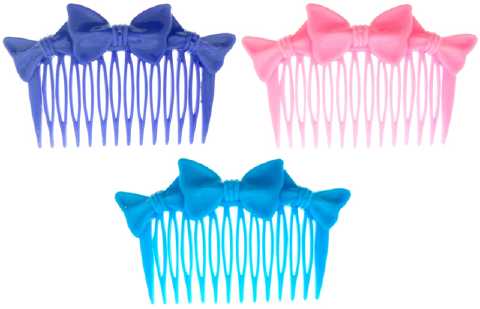 Category: Fashion Accessories
Date Posted: 09/06/19
Price: $6.00
FOB: Bainbridge, NY
Shipping: UPS
Terms: Visa, MC, Discover, AmEx, PayPal

Details:
air Comb, HC13977, assorted color acrylic hair combs, with acrylic bows on top. Colors include: clear, pink, blue and purple. 12 per dozen.3 inch.
Get the Scoop
On Special Deals and New Products


Or Sign Up For Our