Lot Detail:
Wholesale NCAA Officially Licensed Florida State Mug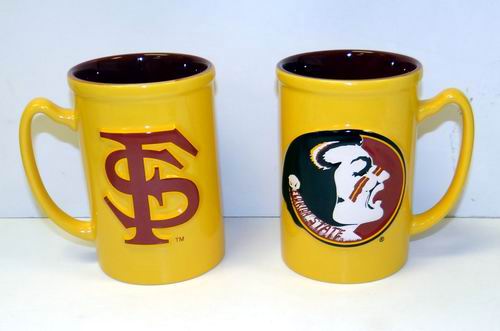 Category: Licensed Items
Date Posted: 01/06/20
Price: $5.00 Each
Quality: New
FOB: Des Plaines, IL
Shipping: FREE SHIPPING
Terms: Credit Card, Paypal

Details:
Minimum Order - 12 Pieces Only $5.00 Each Officially Licensed Florida State University 16 Oz Ceramic Mug features a Seminole Logo on one side and the FSU letters on the other side. Each piece measures approximately 5 inches tall and is UPC coded. This fantastic collectible has a retail value of $24.95 each.
Click here for PICTURE and info