Lot Detail:
Artificial Evergreen Tree Limbs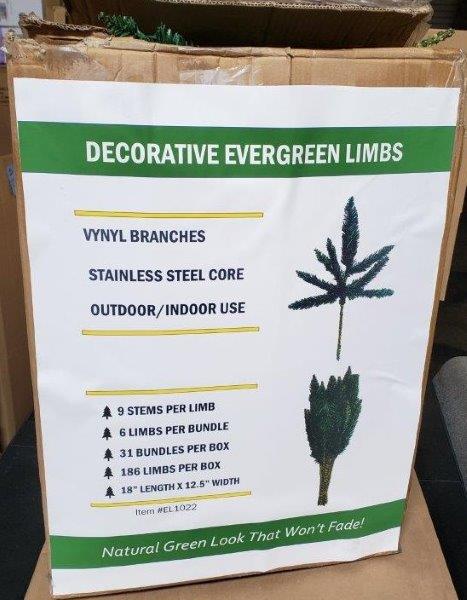 Category: Artificial Flowers
Date Posted: 01/09/20
Price: 2,325
Quality: New
FOB: Santa Ana, CA
Shipping: Truck
Terms: Check, credit card, PayPal, wire

Details:
Pallet of 9,300 artificial Evergreen Tree Limbs. There are 186 tree limbs in a case (31) bundles of 6, and 50 cases per pallet, for a total of 9,300 limbs per pallet. These are being liquidated at .25 per tree limb, by the pallet. Each limb has a stainless steel core, and is made of a high quality final that will not fade. These are made for both indoor and outdoor use.