Lot Detail:
S&S Worldwide Jenga Pass Challenge Game - W13701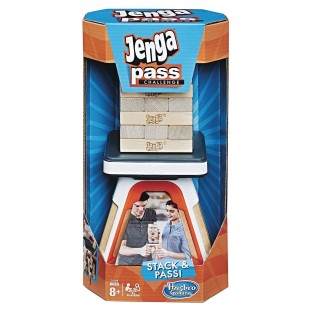 Category: Toys
Date Posted: 02/11/20
Price: $9.99
Quality: New
Shipping: Free Shipping on Orders of $25+

Details:
CLOSEOUT SALE!
Was $25.99 SAVE 62%
Item Description:
Take the classic Jenga® game ?off the table? with the Jenga Pass Challenge game. Stack Jenga wooden blocks on the platform to build the tower then remove one block at a time while holding one of the platform handles. Enhance gameplay and try all 10 challenges included in the game guide, such as Blind Block, Chopstick Challenge, and Flamingo Fumble.
**Use promo code
CLOSEOUT15
when ordering and save an additional 15% on orders over $100!**
View Full Item Details and/or Place Your Order
HERE!!