Lot Detail:
Assorted Foster Grant Sunglasses - 75 Pc Lot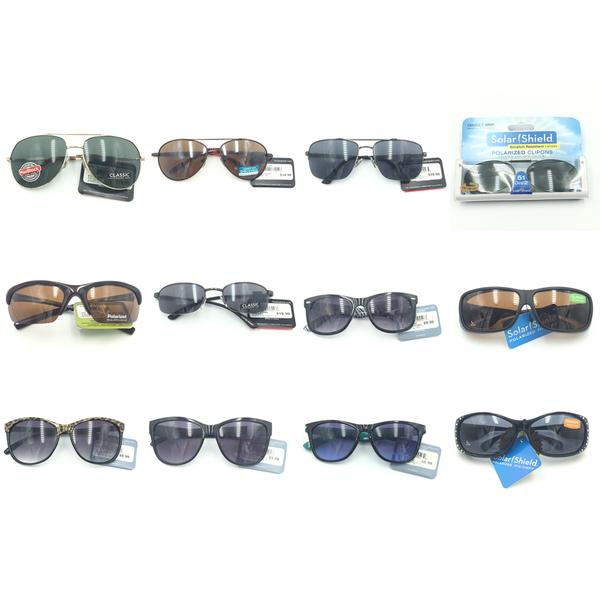 Category: Sunglasses
Date Posted: 03/25/20
Price: $93.75
Quality: New
FOB: Miami
Shipping: Fedex
Terms: Credit/Paypal
Restrictions: none
Details:
Lot Size: 75 pcs
MSRP up to: $20.00 EA.
Product Details:

Foster Grant sophisticated style is unmistakable and brings legendary clubmaster style forward in these Dempsey sunglasses for men and women. Their iconic lenses are made of rubberized plastic for flexibility and slip resistance. These glasses are shelf pulls/store returns and may have minor damage on demo lens. Features, tags with UPC on all glasses. Each optical individually comes in poly bags. Cases are not included.



Package Details:


Case Weight: 6 lbs
Case Dimensions: 15 x 10 x 8 in
Unit Weight: 2 oz
Unit Dimensions: 6 x 2 x 1.5 in