Lot Detail:
*Winter Boot Socks For Girls Knitted (HS1150 (B6/2))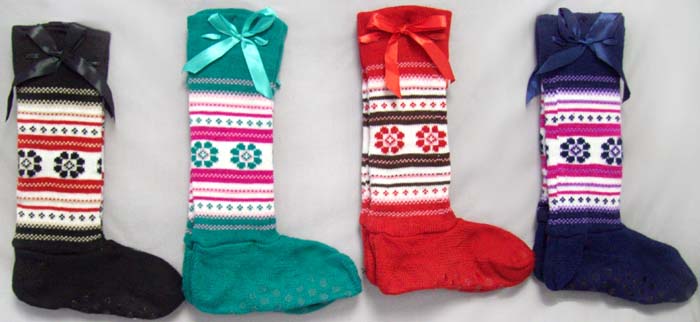 Category: Apparel
Date Posted: 05/10/22
Price: $15.00 for 6 pairs
Quality: New Brand New - All First Quality Items
FOB: Chula Vista, CA
Shipping: UPS, Trucking
Terms: Pay Pal, Credit Cards
Restrictions: Visit our web site: www.BanianUSA.com. and click on the first category: A-Clcoseouts-Liquidations for many other deals. New items are added all the time. *****Place your order thru our secure shopping cart*****
Details:
Size: Large (9-11). Assorted Colors Per Dz Pack. Material: 98% Acrylic & 2% Spandex. Heavy Weight. Unit Price: $5.00/Pair. Liquidation price: $2.50/pair.