Seller Profile:
Merchandise USA
1415 Redeker Rd.
Des Plaines, IL 60016
Contact: Jay Lazar
Toll Free Phone: (888) 757-0060
Phone: (773) 579-0600
Website: http://merchandiseusa.com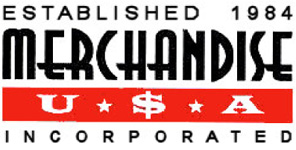 Summary
Merchandise USA is a closeout liquidator and excess inventory buyer specializing in overstock, excess, liquidation and discontinued inventory. We carry all consumer categories of merchandise.
Type of Supplier
Distributor, Wholesaler, Closeout Broker, Liquidator
Additional Information:
Merchandise USA is a closeout liquidator and overstock inventory buyer. We buy all categories of excess inventory and discontinued products. We are buyers and sellers of toys, housewares, gifts, home decor, novelties, school supplies, juvenile products, party goods, furniture, and all other wholesale closeouts. We buy from importers, fulfillment warehouses, 3PL warehouses, 3rd party logistics warehouses, manufacturers, and wholesale distributors. Quicklink MUSA