Seller Profile:
Direct Liquidation, LLP
20200 W Dixie Hwy. STE. 1005
Miami, FL 330180
Contact: Michael Lawrence
Toll Free Phone: 1-800-679-9451
Phone: 305-514-0587
Website: https://directliquidation.com/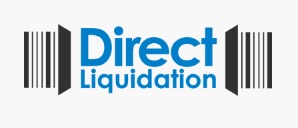 Summary
Direct Liquidation is the exclusive liquidator for many top US retailers & manufacturers. We carry millions of dollars in surplus inventory you can't find anywhere else. 305-514-0587.
Type of Supplier
Wholesaler, Import/Export, Liquidator
Additional Information:
Wholesale auction marketplace for surplus inventory, customer returns, overstock and refurbished merchandise sourced from major US retailers and manufacturers. Our primary business is consumer electronics liquidation including; smartphones, tablets, computers, televisions, video game consoles and so much more from tier 1 brands like Apple, Samsung, HP, Dell, Microsoft & Sony. We perform testing, refurbishment and repackaging on our electronics inventory in house. In addition we have sorted customer return pallets from over 40 different categories including; home, lawn & garden, appliances, snow removal, bicycles, electronics accessories, pressure washers, lawn mowers, video games, tools, furniture, office supplies and many others. We sell small lots of 3 pieces all the way up to 52 pallet truckloads on our marketplace. Direct Liquidation caters to both domestic US buyers as well as buyers overseas. We are able to ship our product internationally to virtually any country in the world. Our inventory is primarily sold via auction however most listings also include a convenient buy it now button if you need inventory immediately. We currently receive and ship product from six (6) warehouse locations across the United States and Canada.