Seller Profile:
S&S Worldwide
75 Mill Street
Colchester, CT 06415
Contact: Rob Holzer
Toll Free Phone: 800-288-9941
Phone: 860-537-3451
Website: https://www.ssww.com/clearance/?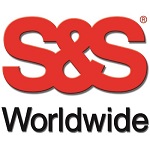 Summary
CLEARANCE BLOWOUT SALE! SAVE up to 75% off our List prices on craft kits & supplies, sporting goods, party & novelty, toys & games, educational products & more!
Type of Supplier
Distributor, Wholesaler, Import/Export
Additional Information:
Closeout Central Exclusive Deal! Use coupon CLOSEOUT15 when ordering and save an additional 15% on orders over $100! Phone: 860-537-3451 ext. 2135 or Email: kkozyra@ssww.com Quantity discounts available. Call for pricing!